When renovating an alternator group in a hydro power plant, challenges can pile up rather quickly. Even if works can seem simple compared to other electrical winding jobs, there are many machine-specific issues that require tailored solutions.
Mechanical and physical constraints of the civil infrastructure prohibit major changes to the original design. Aging rotor poles will have sustained mechanical and magnetic stress and slacks on the pole seats and on the rotor are frequent. Interpole connectors often require adjustments to account for this wear. All types of insulation materials are to be expected, including those with asbestos and will need to be addressed promptly.
Delstar Energie is aware of all the challenges and peculiarities faced by the hydro power industry. With more than 15 years of experience, we developed innovative solutions so that the choice of your rotor pole manufacturer can be an easy one.
Our services are uniformly available to all types of hydro power plants; tiny, small, medium and large.
---
Services to the hydropower industry
---
Traceable and certified removal, treatment and neutralization of asbestos insulation
Safe and quick chemical asbestos removal
Chemical bath capable of 8–24 coils a day
Rotor pole refurbishment
Bonding press capable of 8–24 poles a day
Manufacturing of dovetail or edge wound coils
Pole coil refurbishment
Pole coil manufacturing, dovetail or edge wound
Automated coil manufacturing machines
Mini-hydro power plant refurbishment
Stator connector bars manufacturing
Electrical tests

Monitored pressure and temperature, recorded during the hardening process
Systematic centrifugal and shockwave tests
Dielectrical tests
Resistance and impedance tests
Induced voltage test
Ohm resistance test

Hydro power component assembling specialist
Support toward the development of the manufacturing process to produce stator and rotor electrical components
---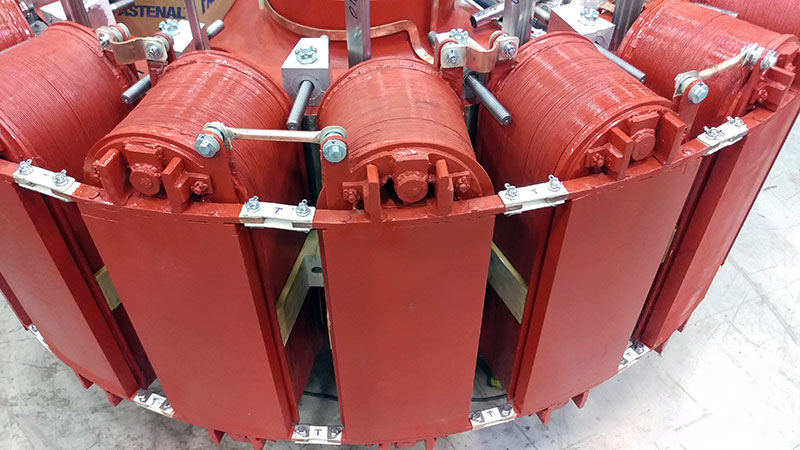 ---